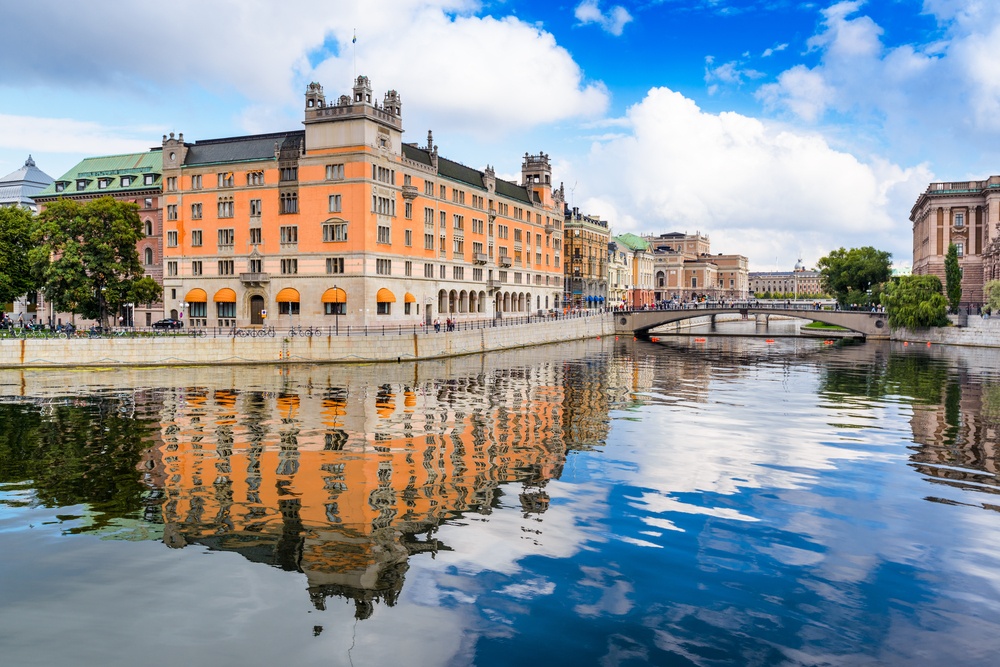 HR may have financial and logistical challenges when providing corporate relocation services to Sweden for employees. While the budget may be slim, there are many solutions to save money and still provide solid value to employees who are moving across borders.
Here are 6 tips to help you win at your next Swedish relocation assignment.
1. Time is money! Best case scenario is to have enough time to plan for the transfer as that is the number one cost saver. When you are in a rush, more expensive options tend to be needed such as long-term stays in hotels. It is much more cost effective to get the transferee renting or purchasing a home as soon as possible.
2. Know the numbers beforehand. If you know the numbers, you can plan a realistic budget. Rental levels fluctuate quickly in Sweden so stay updated. For real-time data, you can download this Housing Guide with current rental levels.
3. Consider bundled services instead of stand-alone programs. This is a great cost saver. This means when you order a program you will get all your needs taken care of at a lower price than if you order services piece by piece. Think of the bundled services concept as similar to ordering the daily special versus ordering from the á la carte menu.
4. Hire an expert. HR and global mobility teams around the globe work wonders every day. Keeping an expat productive, a project manager calm, and doing your day job at the same time is a true juggling act. Relocation companies have the resources and staff to efficiently do this for you. Relocation companies often offer bundled programs that take care of all tasks at a fixed price so there are no budget surprises. It is a good way for Global Mobility to contain costs and stay within budget. With the right program, you are also ensured that government compliance is taken of, thus avoiding risk for HR and the employee alike. Damage control is expensive.
5. Cut out the most expensive components in the transfer – don't know what they are? This can be done in a variety of ways.
Cut back on house goods movement – Consider moving as little as possible. Moving within the same climate zone means you can probably have good use for the same furniture. Moving to Sweden though means smaller housing and many find that they have a storage problem.
Beware of international school costs. – Some companies even cap the family sizes to be able to carry the school costs. That said, if you have a key person with children, not offering international schools could be a dealbreaker for the talent. Depending on the age of the child, origin and destination, different strategies should apply. Sweden recently dropped from the 3rd to the 5th place for quality-of-life ratings for families due to the decline in Swedish educational quality. Expecting expats to join local schools taught in Swedish may be a stretch. That being said, our daycare is excellent and plenty of languages can be spoken within a group.

In many locations there are tuition-free schools. These alternatives are of course popular and applying early is key. Know all these facts and consider your talent's needs when making your offer.
Temporary housing – This actually ties into household goods moving, If you ship furniture a far distance by sea that tends to take weeks rather than days. Even though many large moves happen during the summer and families often take vacation while between homes, it still could mean that temporary housing is needed. This is a huge cost especially for families. We recently assisted a family with many children move to Scandinavia. They incurred enormous costs for temporary housing. This can be avoided altogether if a pre-move trip is encouraged to find a home. Do careful planning to close the gap between the transferee leaving the primary home and settling in at their final destination.
6. Give your expat transferee a toolkit for success. Offer our Expat Success: Professional Inspiration Training.
We provide practical training on everything that impacts your expat's daily life. Whether it's taxes, current rental levels, culture, schooling, transportation, holidays or social security – Your transferees will learn how to assimilate into Swedish culture as seamlessly as possible . This all comes in a convenient toolkit format that includes videos and helpful handouts.
Remember planning is essential. Careful planning can ensure a productive new expat and minimum costs.
If you're planning to bring foreign talent to Sweden, navigating an unfamiliar culture and immigration process can slow you down. Thankfully, Nimmersion's Immigration Guide to Bringing Foreign Talent to Sweden is here to help. Let's get your new talent down to business!