Smidig global rekrytering med Nimmersion
Att rekrytera globalt kan vara en betydande fördel för många företag, men vi förstår också de utmaningar som HR-avdelningar står inför när det handlar om att välkomna nya talanger till Sverige. Era nya medarbetare behöver känna sig väl omhändertagna, samtidigt som ni behöver skapa en enkel och snabb övergång så att de snabbt kan bli produktiva i sina nya positioner.
Som ett stödjande team för HR tar Nimmersion hand om alla aspekter av immigration, relocation, arbetstillstånd, boende, skolor och mycket mer. Vi erbjuder skräddarsydda lösningar som ger betydande värde åt era internationella talanger från hela världen och säkerställer en problemfri ankomst till deras nya hemland och jobb. Sedan 1995 har vi omvandlat utmaningar med relocation till möjligheter. Vi strävar efter att underlätta de logistiska utmaningar som arbetsgivare står inför när de skickar personal till Sverige. Låt oss hjälpa er att skapa den bästa möjliga starten för era nya teammedlemmar.
Utvalda tjänster
Visum och arbetstillstånd
Vi samlar in all information som behövs och hanterar hela visum- och tillståndsprocessen från början till slut. Inklusive rådgivning.
Settling In-tjänster
Vi hjälper till med de viktigaste tjänsterna för att komma igång i den nya miljön, baserat på behov. Allt ifrån ansöka om personnummer och svenskt id-kort till hjälpa till med bankkontakter.
Hitta Bostad
Utifrån varje talangs individuella preferenser och budget arbetar vi med våra partners och söker i vår egen bostadsbank för att kunna presentera de bästa möjliga matchande bostäderna.
Uppdatera Arbetstillstånd
När du rekryterar någon som arbetar i Sverige med arbetstillstånd hos en annan arbetsgivare behöver den kandidaten i regel uppdatera sitt arbetstillstånd för att kunna jobba åt er. Vi hjälper er med hela processen.
---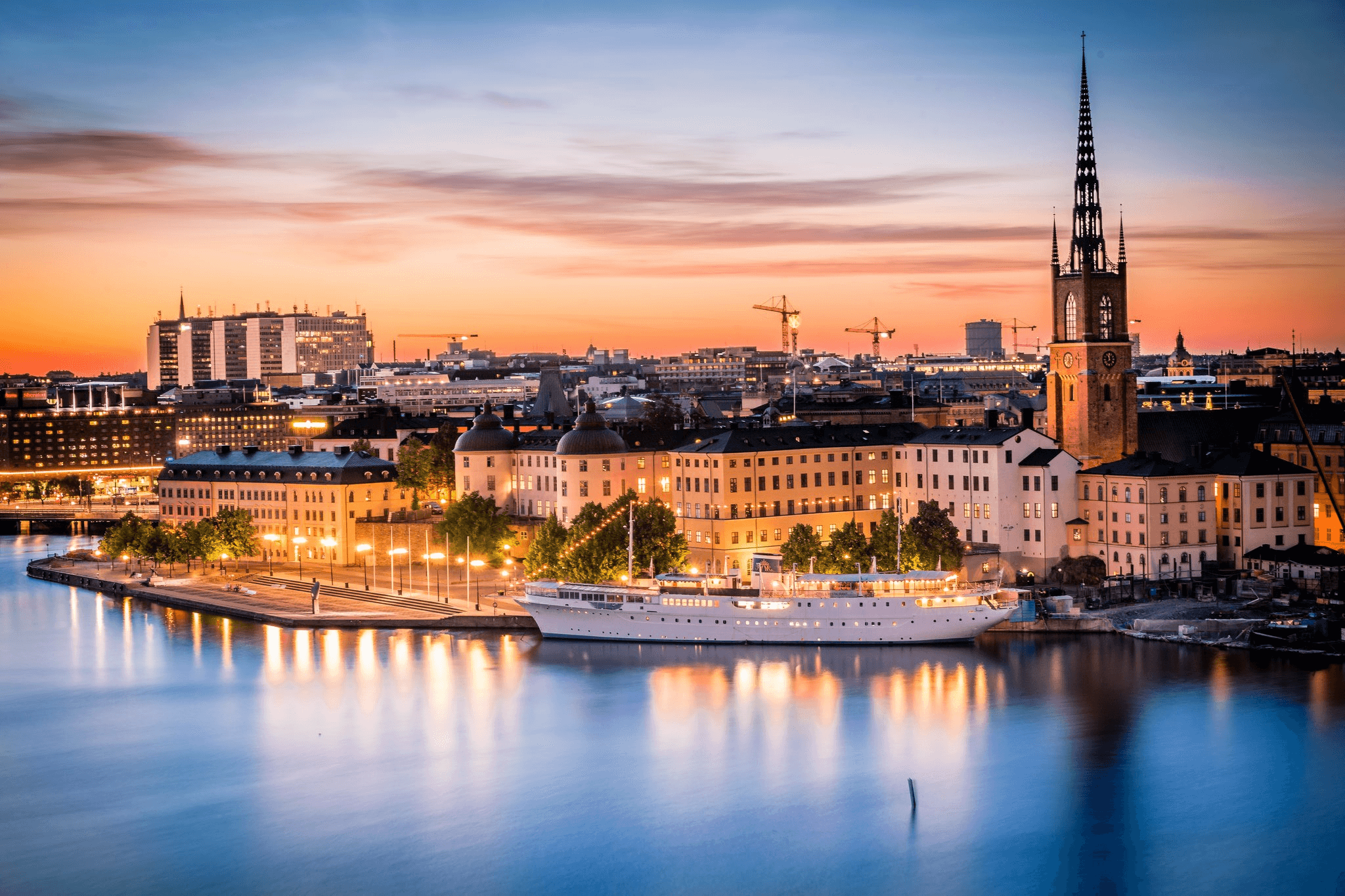 "Det bästa med att jobba med Nimmersion är att de alltid är så tillgängliga och snabba på att svara på våra frågor och funderingar. De har verkligen tagit sig an oss som en relocation partner i dess helhet och jag uppskattar verkligen att kunna bolla olika scenarier och situationer med dem även när det ibland är krångligt och otydligt. Det känns alltid tryggt att ha dem där!"
Established FinTech Company
"I've been working with Nimmersion for over 4 years now and there hasn't been even one time where they've disappointed me. Not only do they provide a 5-star service to us and our employees, but the fact that they help out with everything related to relocation and having a person moving to a new country is extremely valuable. That way we as an employer don't have to be the experts in the field and can focus on other things. I feel that I can really rely on and trust that Nimmersion does an excellent job every time. I would definitely recommend Nimmersion to anyone who needs help with relocation!"
Amanda
(People Analyst & L&D Specialist, IT Security Company)
"For any company based in Sweden and looking to enrich their team with global talent, I would unequivocally recommend Nimmersion. They're not just a service provider; they're a partner in your growth journey. Our experience with them has been nothing short of remarkable. /…/"
Leading Health Company
"/…/ When it comes to facilitating international hiring, many companies promise efficiency but few deliver with the finesse and expertise of Nimmersion. Our journey to hire talent from abroad, though exciting, was dotted with complexities related to visas and relocation. With Sweden being our base, it was imperative for us to partner with a service provider that understands not only the local terrain but also the intricacies of international relocation.
Enter Nimmersion.
From our very first interaction, they demonstrated a deep understanding of our needs. /…/"
Leading Health Company
"/…/Every visa application was handled with precision, every question answered with patience, and every potential roadblock was anticipated well in advance. Their adept team simplified the labyrinthine process of international hiring, turning what could have been a stressful experience into a seamless transition for our candidates.

Beyond just their exceptional professional acumen, it's Nimmersion's commitment to personal touch that stands out. They didn't just see our candidates as paperwork but as individuals, with unique concerns and needs. This empathy, combined with their expertise, meant our candidates felt supported, welcome, and excited about their move to Sweden."
Leading Health Company
"I've had a great experience with your team, having used your services three times now. It's reassuring to know that you know what you're doing. What I really appreciated about your service was the professionalism and expertise of your team. They were always there to answer my questions and offer guidance during the process. I'm grateful for Rozetas's help in getting my permanent resident permit. She is knowledgeable, dedicated, and responsive, which made the whole process stress-free and seamless."
Reza
(Digital Care Giver)
"I would also like to thank you again for ALL of the amazing help and support you have provided me and our employees over the years. You have been so wonderful to work with and I am grateful for you and your help."
Andra
(Global Immigration and Mobility Consultant – American Enterprise Software Company)
"I am incredibly grateful for the support provided by Karin during my relocation to Sweden. Her assistance with finding an apartment, enrolling in school, setting up bank accounts, obtaining identification cards, registering for utilities and government services, and securing home insurance was invaluable. Karin's professionalism, attention to detail, and willingness to go above and beyond made the entire process stress-free and enjoyable.She was always available to answer my questions and provide guidance, which made me feel confident and secure throughout the relocation. I appreciate her responsiveness, patience, and support, and I cannot recommend her services highly enough.If someone is looking for a reliable, knowledgeable, and caring relocation agent in Sweden, Karin is the person to contact in Nimmersion. Her expertise and dedication to her clients are second to none, and I am incredibly grateful for everything she did to make our move a success."
Chinthaka
(Fast growing tech recruitment company)
"I recently worked with Evalis for my visa process and I have to say, I was thoroughly impressed with her work. My application was a difficult one, but Evalis was fearless in her approach and was able to overturn a negative decision without having to go through an appeal. It was amazing to see how knowledgeable and confident she was throughout the process."
Mohammed
(Market Leader in Innovative Tech Scale Up listed on OMX)
"You are fantastic and you are my colleagues really. I love working with you! Thank you!"
Eva
(Major Game Developer)
"Renzi was very professional and super nice. I had read horror stories about immigration consultants but my experience was the complete opposite. I felt welcome to ask as many questions regarding the process, and every time I would ask, I would get a very detailed response. It makes the entire process smooth and I will very much recommend Nimmersion to anyone. Best of all, my application got approved in about 4 weeks. I am really thankful for this service."
Omojo
(Game Development Studio)
"Anna was a tremendous help to us from start to finish. Our move was not the smoothest but with her help, we also became very patient and optimistic. Always so kind and understanding with our never-ending questions, she provided us all the inputs we needed as we settle here even going with us to the government offices multiple times, calling the authorities, translating things to us, lending us her card to pay for our cards since we did not have our own cards yet, scheduling appointments for us, assisting us with the apartment, and touring us around. Anna is a splendid consultant in person and digitally. Always on point and always on time! Definitely had a great adjustment and transition with her assistance and advice. A great person and professional, we truly commend her style and definitely recommend her to others if we get asked."
Dianne
(Major player in European hospitality industry)
"Yvonne is simply brilliant and really great to engage with. Struggling to find any areas of improvement honestly."
Partha
(US/Swedish Fintech Scale up)
"Very much appreciated with the service and support we had from the team. They helped with all the initial issues we had during this hard time for us. Everything was clear, in time and effective with the team's support."
Engin
(Leader in Fintech solutions, listed on NYSE)
"I am impressed that the process was very smooth and the assistance was excellent. Great job! I'd definitely recommend Nimmersion."
Karina
(Fast Growing FinTech)
"Josefine is absolutely amazing and super helpful. I actually happened to transition to a different company and her work attitude made me recommend Nimmersion to my new employer. Great experience."
Dmitriy
(Global Fast Growing Swedish App with 15 Million Users )
"Patricia is doing her job great! She is highly responsive and organized. Everything was smooth and clear during the process, with kind answers in a timely manner. I am very happy with the experience."
Andrei
(Well Established Digital Health Journey App)
"Yvonne was amazing in terms of communication, and she has such a depth of knowledge where she always answered my questions with utmost precision and detail without missing anything out. I feel so grateful to have worked with her! As an organisation you are always up on your feet and upto date with everything that is happening so you can consult and guide your clients the best possible way."
Samrachna
(Well Established Digital Health Journey App)
"Rozeta did a great job and we have received in very short period of time residence permit cards. She was extremely supportive, very professional and responsive. I do not have any special recommendation for this process. I am more than satisfied!"
Milan
(Global Infrastructure Company, 168 000 employees, present in 75 countries)
"Rozeta was really kind, responsive and thorough. I am really grateful to apply my visa through her and Nimmersion. She helped me through every trouble and seemed really invested in me getting my visa without any issues. I can't recommend her enough."
Ankan
(Financial planner scale up)
"Thank you so much for your help with my application. It has been a seamless experience and you have been very warm and welcoming. Appreciate your professionalism."
Sarvesh
(Digital Health Medical Provider Present in Several Countries)
"Throughout the process, whenever we had questions, Renzi was highly responsive and provided clear explanations. She was really supportive and caring."
Azin
(Scale Up FinTech)
"We received our resident cards today. My family and I appreciate your assistance. I'm glad that you helped us in this process! Nimmersion is a company of amazingly talented people. You are a professional in your business and your assistance is greatly appreciated."
Aleksei
(Cyber Security Company)
"Yvonne has been incredibly swift and thorough with information, and she has been available to answer a multitude of questions – all without any doubt in her answer. I am very impressed by the services of Nimmersion so far."
Edward
(American owned Swedish Circular E-shop)
"Yvonne's responses to all questions were very clear and very organized, and her response time was top-notch, I never felt worried or anxious waiting for her replies to my many emails, because I always got answers right away!"
Steve
(Digital Medical Care and Pharmacy for Cats and Dogs)
"Thank you, survey completed, but just a side note to say I was very impressed with the experience with Nimmersion. It was 5 star from start to finish!!! Tove was very proactive and took ownership of managing the process, I didn't once need to follow up or clarify any points of action with him."
Global Relocation Management Company
"Always get a quick and clear response, always professional."
Emma
(Medical IT Systems)
"We greatly appreciate your excellent service."
Global Japanese Industrial Company
with 7000 employees
Upptäck våra Relocation,- och Immigration nyheter
Upptäck vår Academy
Ta steget mot framgångsrik global talanghantering och låt Nimmersion vara din partner på resan. I vår HR Academy erbjuder vi skräddarsydda utbildningar för företag inom området Relocation och Immigration. Genom utbildningen kommer du att få de kunskaper och insikter som krävs för att underlätta en smidig övergång för nya talanger, vilket skapar en vinn-vinn-situation för både dig och din globala arbetskraft. Målet är att säkerställa en positiv start och bygga en långsiktig och framgångsrik relation mellan er och era nya kollegor.